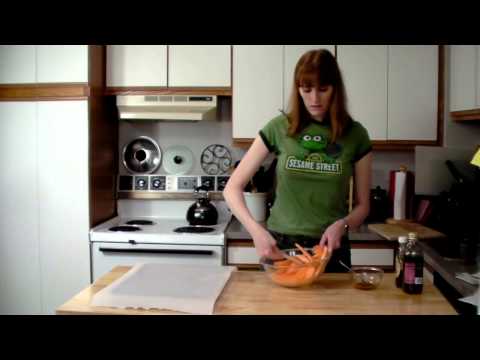 Spicy Sweet Potatoes
Serves: 3-4
Difficulty: Easy
Prep Time: 5-8 minutes
Cook Time: ~15 minutes
Cayenne pepper gives these fries a nice subtle heat!
2 tablespoons olive oil
2 tablespoons maple syrup
1/4 teaspoon cayenne pepper
3 large sweet potato, peeled and cut into 1/4-inch slices
salt and pepper to taste
Preheat oven to 450 degrees F (230 degrees C). Line a baking sheet with aluminum foil or parchment paper. Stir together olive oil, maple syrup, and cayenne pepper in a small bowl. Coat the sweet potato slices with the maple mixture and place onto the prepared baking sheet. Sprinkle with salt and pepper to taste. Bake in preheated oven for 8 minutes, then turn the potato slices over, brush with any remaining maple mixture, and continue baking until tender in the middle, and crispy on the edges, about 7 minutes more.
1 Comment
Leave a comment